We Help Talented People
Get Unstuck, Excel, and Achieve Career Satisfaction
Our programs provide people with insight, clarity, direction, focus, and strategy to help them navigate successful career change. We use data backed methods and career development resources to help people move to the next steps in their careers.
Welcome to Miami Career Counseling. We are passionately driven to help you reach success. Miami Career Counseling has come to you for one very important reason — because we know that you are ready to step into a meaningful, passionate, purpose-driven career that lights you up. We've worked with thousands of people just like you who were burnt out, tired of going through the motions, and ready and KNOWING that there is something better waiting for them on the other side of the chaos.
We understand why you're here and we're delighted to have you join us. We know that everyone has the potential to achieve greatness and we passionately believe that everyone deserves to live a life full of joy and purpose with energy and enthusiasm about the future. We know that you are ready to light up the world and take control of your career and future.
We know what it takes to reach your goals. Our programs have been developed from working with outstanding clients just like you. We, too, know what it feels like to be on both sides of success. The confusion, uncertainties, obstacles, doubts, and fears and the vision for a happy, passionate, purposeful, and successful career and life on the other side. We know you have a mission. We are committed to seeing you light up and live that mission.
"The price of anything is the amount of life you exchange for it." –Henry Thoreau
It's your time.
To your future,
Dr. Kristen A Tolbert Founder, Miami Career Counseling and Career CoLabs
Learn More
Programs and Services
Programs designed for Job Seekers, Students, Entrepreneurs and Organizations
REINVENTIONIST TRACK
Career Reinvention helps Career Changers identify and unify their knowledge, skills, abilities, values, interests, and needs to create a personal reinvented career brand.
CAREER DISCOVERY TRACK
Career Discovery helps Students and New Graduates with discovery and exploration work to clarify, define, and plan career and professional development goals and strategy. Integrates experience, knowledge, skills, values, needs, and interests as well as planning for special education, training and retooling as needed.
JOB SEARCH CAMPAIGN 
Job Search Strategy provides Job Seekers a 7 step focused job search campaign strategy, plan, and execution.
INDUSTRY SPECIALIST TRACK
Career Positioning / Industry Specialist Specialist track focuses on developing people to become experts and specialists in their industries.
CAREER BRANDING TRACK
Career Branding focuses on helping Careerists discover and define their personal and professional brands.
RESUME DEVELOPMENT TRACK
Our team will work with you to develop a high-quality resume product that clearly defines who you are, what you do, and how you do it. With a compelling brand statement, value propositions, keywords, and accomplishments aligned with the positions you are seeking. Includes information gathering and career coaching sessions.

WORKPLACE WELLNESS TRACK
Workplace Wellness focuses on rejuvenation and recovery from career burnout, stress, anxiety and depression related to work and career issues.
PRODUCTIVITY TRACK
Productivity focuses on optimizing your environment and resources for success by conceptualizing, organizing and planning activities and projects. Improve attention, concentration and focus to achieve the highest performance, productivity and outcomes in school, work and life. Emphasis is on leveraging strengths and productivity resources to create optimal performance and results.
"She was full of practical ideas for concrete steps that I could take to understand myself and my options in life better. I recommend Kristen enthusiastically and without reservations to anybody who is struggling with their career goals or their path in life." -University Professor, New York, NY
"Kristen not only has great tips and advice to help everyone with their issues/struggles, she has great connections to important people and resources. I will most certainly recommend other clients to her as a result of seeing her work as she has armed me with the tools to become successful." -Technology Professional and MBA Student, Delray Beach, FL
Learn More
PRACTICE SPECIALIZATIONS
•Career Direction: Discovery, Reinvention, and Transition
•Personal Branding and Marketing
•Job Search Campaigns
•Productivity, Performance, Motivation, Inspiration
•Project Planning, Goals, Success, Action Plans
•Career, Skills, and Personality Assessments
•Career/Education Planning
•Clarity, Direction, Focus, Execution
•Business / Career "ADHD"
•Work-Life Balance and Quality of Life
•Career and Life Meaning, Purpose, and Direction
•Communication, Relational, Leadership Skills, Introversion
•Career Burnout, Career Related Stress, Anxiety, Depression
•Personal and Professional Relationships, Workplace Issues
OUTCOMES
•Gain clarity around who you are, what you do and like best, and how you do it
•Create a strong personal brand and become an expert and specialist in your industry
•Identify skill gaps and necessary training and education needs
•Experience improved productivity and performance
•Become laser focused and effectively organize priorities, projects, goals, and interests
•Become clear and focused on goals, projects, and strategies to achieve desired results
•Create a career and life that you enjoy that motivates and inspires you
•Experience improved quality of life by integrating work and life in healthy ways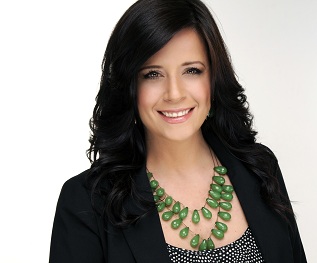 Founder and CEO
Kristen has a Doctorate in Education with a specialization in Organizational Leadership, and a Masters in Counseling Psychology. She is Nationally Board Certified as a Licensed Counselor and Master Career Counselor and a Qualified Supervisor for counselors seeking state licensure.
Kristen's special interests are Global Commerce and Economy, STEM Education and Careers, Entrepreneurship, Engagement Research, Workplace Culture, Work Psychology and Wellness, Human Potential, Goal Pursuit, Leadership, Higher Education, Technology, Neuropsychology, Career Self-Sufficiency, and Sustainable Communities.
Kristen's 20-year career includes work in profit and non-profits in private, state, and federal government sectors throughout the U.S. and internationally. Her experience includes personal and professional development work in conjunction with organizations such as the Medical University of South Carolina, the Department of Veteran's Affairs, the Department of Juvenile Justice, and the U.S. Federal Government in addition to healthcare organizations, healthcare technology start-ups, and workforce development consultation for small and large businesses and organizations.
Kristen offers a step by step career discovery program called ``Careers Reinvented: A Guided Process for Leveraging Your Transferable Skills, Finding Career Direction, and Refining Your Personal Brand.™``
I left every session feeling better than I had felt coming in, and after just a few sessions, I felt like I had a much better idea of what I wanted out of life and how to achieve it.

University Professor, New York
Kristen not only has great tips and advice to help everyone with their issues/struggles, she has great connections to important people and resources such as resume writers and certain department heads. I will most certainly recommend other clients to her as a result of seeing her work as she has armed me with the tools to become successful.

Financial and Technology Professional / MBA Student, Delray Beach, FL
Every year since we began working together I have grown in a multitude of ways. At this point, I am happy to report that I am well on my way to attaining the things that I set out to do thanks in large part to her work and support. Not only have I gained valuable focus that has translated directly to success but I have also gained clarity on what truly matters and what things are actually within my control.

Ken, Entrepreneur, New York, NY
The Action Plan
$

350

Payment

Get Started
90 Minute Strategy Session
Select Your  Topic 1. Career Goal Planning 2. Career Personality Profile 3. Career Research 4. Career Branding 5. Job Search Campaign 6. Workplace Wellness 7. Marketing Collateral 8. Resume Review  9. Other. Let's Discuss it
Worksheets and Assessments: Completed prior to meeting
Career Counselor Review: Worksheets, Assessments, Résumés, and other Documents prior to meeting
Strategy: Information gathering is completed prior to meeting so that we can focus strictly on strategy development during your meeting
Action Plan: Create an Action Plan to implement over the next 30 days
Resources: Templates and additional resources provided as needed
Career Discovery and Reinvention
Most Popular
$

3900

Payment

Get Started
Clarity, Direction, Strategic Action, and Focus on your Career Transition Goals
Career Transition Guidance with Consulting, Lessons, and Exercises that are designed to dig deeper into the details of your core skills, career interests, job satisfaction factors, and more to purposefully drive you forward into a clear and focused career direction from exploration to execution.
Phase I Personal Brand Discovery and Direction
Phase II Discover Opportunities
Phase III Positioning and Execution

Results

Clarify and define your career direction
Strengthen and leverage your transferable skills
Identify ideal opportunities matching your skills
Create desirable and satisfying opportunities
Execute a focused job search campaign

Career Strategy Sessions + Resources + Hands-on Support

Weekly Meetings
1 year + access to Private Support Group and Career Consultants
Group Office Hours and Chats, Calls, and Workshops
Technical Workshops
1:1 Strategy Calls
Brainstorming, Q&A's, and Strategic Support
Resume and Linkedin Profile Advisory Workshops
Strategy and Action Planning

Resources and Deliverables

Comprehensive Resource Library including roadmaps, scripts, templates, swipe files, blueprints, checklists, and more
Career Inventories, Personality, and Skill Assessments
Discovery Exercises designed to dig deeper into the details of your knowledge, skills, abilities, values, interests, needs and other factors necessary to help you achieve career clarity, focus, and direction
Opportunity Research Lessons guiding you through job prospecting research and analysis
Opportunity Creation Lessons and Exercises empowering you to take ownership of your career, take action, and implement strategies for successful career transition
Membership to Private Facebook Community with support and guidance from ambitious, like-minded professional peers and career coaches

 Support

Support as needed for the duration of program
Private Members Only Group. Private Online Support Forum where you can ask any question and get answers and support 365 days a year
Live Q&A Group Sessions
Online Career Advisor Support
Technical Workshops

Careers Reinvented Private Members Only Group

This is a serious group of ambitious professionals committed to their career growth and satisfaction. This is a highly focused, supportive group of professionals where you'll find loving support for every challenge you have in your career transition.

Leverage the power of this group to

Tap into the collective knowledge, experience, and insight of many accomplished professionals who are committed to their growth
Quickly troubleshoot any challenge quickly so that you never get stuck longer than you have to
Get extra support for every career issue you have
Create valuable connections that can lead to new ideas, opportunities, partnerships, and much more
*Programs and lesson modules are subject to change and may be modified and substituted as needed or as workforce trends evolve.
Email: team@careercolabs.com
Address: 261 NE 1st St, Miami, FL 33132